DIY Business Card Holders You Can Easily Make Today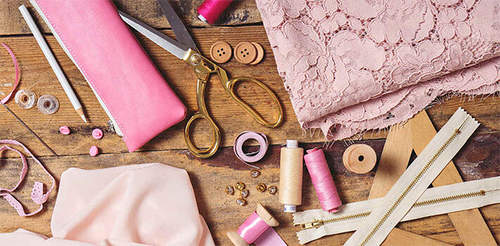 Category:
Unique, handmade business card holders give you the perfect opportunity to express your brand, personality and style in a creative manner. At the same time, these handy items also enable you to keep your cards properly organized at all times and to share them as the need arises. If you're looking forward to designing your own business card holders, here are a few ideas that may guide your upcoming DIY project.
Wooden Card Display
DIY business card holders made of wood are timeless and go very well with just about any décor with subtle rustic vibes. Here's how you could make your own: first, find a piece of wood with a circular shape. Cut the tiny log horizontally from one edge to the center to create a solid base for your holder; next, cut into it a second time to create the perfect L-shape. This will allow the business cards to sit on one ledge while leaning against the other.
Fantastic Leather Pouch
Lay your business card down horizontally on a swatch of leather. Make sure that it has at least an inch of room on its sides. You'll want to cut a strip that is three times as tall as the business card.
Fold this strip into thirds so there are three layers of leather that are approximately business card sized. One of these layers should be cut into a triangular or rounded flap. This will be the part of the card holder that will open and close.
The other two layers will serve as the pouch that the business cards slide into. The bottom should be the fold and the sides is where the two will join. Using a leather hole punch and rhinestones, stamp each side shut.
You can then choose a button, rhinestone, tassle or other fastener to decorate the flap and secure the pouch shut.
Fabric Card Holders
If you'd rather put your sewing skills to good use to craft chic, feminine card holders, here's a project that may appeal to you. Start by gathering all the basic materials listed below:
One piece of cotton fabric used as main fabric (5 ½'' x 4 ½'')

One piece of cotton fabric used as lining (5 ½'' x 4 ½'')

2 pieces of cotton fabric (2 ½ '' 4 ½ '')

One button

One piece batting

One hairband
Take the 2 ½'' piece of fabric and mark ½'' along its side. Press the marked seam; then fold it further to ¼''. Do the same for the other side.
Stitch the hems in place on both sides. Lay down the batting, and lay the lining piece on top. Place the two pieces of fabric that you've just hemmed on top of the lining. Pin all three layers together. Identify and mark the center position of your hemmed piece.
Place an elastic band in its center and hand stitch it onto the fabric. With its right sides together, pin the main piece of fabric onto the layer. Afterwards, stitch ½'' on all sides, leaving a 2'' gap for turning over.
Trim all sides of the layered fabric to 1/4'', clip its corners, and iron it flat (after gently turning it over). Next, hand stitch the opening, fold the fabric in half and find the best button placement. Sew a cute button in place, and you're done!
Cassette DIY Business Card Holder
The ongoing digital revolution that we all get to be a part of is gradually turning the items that we used to love and use on a regular basis into museum pieces. For instance, over the past decade, cassette players have become obsolete. If you're interested in creative and practical way to repurpose these items, consider turning them into chic and retro DIY business card holders. The process is very simple: use a screwdriver to open your old cassette; then empty it and fill it with your cards. This handy storage option will ensure a superior protection against a number of risk factors, including fingerprints, tears and stains.
In many instances, a business card case is just as important to the etiquette of exchanging information as the cards themselves, and they serve to protect your precious cards from getting damaged in your purse or briefcase. Let these crafty ideas inspire your next DIY project, and invest time and energy in beautiful card holders that you could use to store the creative business cards designed from our site.