9 Things To Include in Your Holiday Giveaway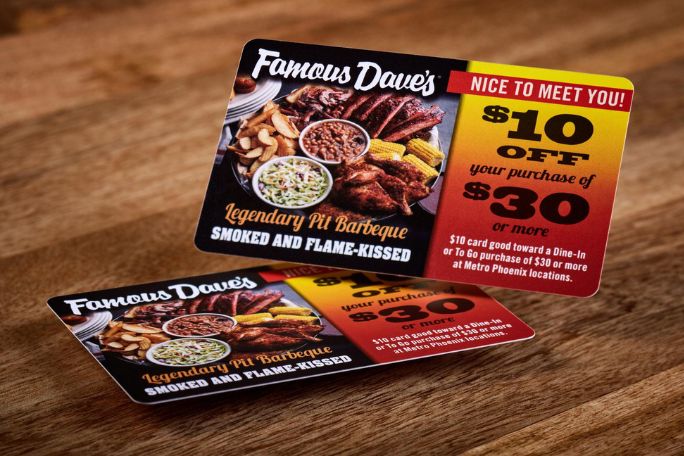 Category:
As we approach the end of the year, we step into the holiday season. Many cultures celebrate important holidays in the final months of the year, and many businesses do holiday giveaways to honor those celebrations during this time. If your business has never done a holiday giveaway, this is the year to start. Holiday giveaways not only honor the holidays your customers celebrate, but they also thank your patrons for their loyalty and can introduce you to new potential customers. Keep reading to learn about the nine things you should include in your holiday giveaway.
Your Most Popular Product
You can't predict what the random giveaway winner will want from your store, but if you have a significantly popular item, chances are they'll want one. If a new customer is entering the giveaway to learn about your merchandise, introduce them to your most popular product to give them a good idea of what you offer. If they're a loyal customer, there's a chance they already have your most popular product. In this case, you can offer to exchange the popular product with something else of equal value or suggest they share the new product with another person. Since they entered your giveaway, they probably already love your products and will be happy to share their winnings with someone else.
Self-Care Items
Holidays are stressful for everyone, which is why including a self-care item in your giveaway is such a good idea. This doesn't have to be an item you sell at your store since this is a special giveaway, but make sure you share where people can buy the item in case non-winners are interested. If you're not sure what self-care item to include, consider items that can help make a person's life easier. A white noise machine, oil diffuser, or massage pillow are all great ideas that anyone will love.
Self-Improvement Items
As we look toward the holidays, we also think of the New Year and New Year's Resolutions. Include a self-improvement item that can help the giveaway winner accomplish a common resolution; this will encourage them as they step into the new year. Common resolutions are to exercise, learn a new skill or hobby, and get better at organization. You can include a book on one of these topics or something more practical, like weights, a crafting guide, or a day planner.
Something Local
Celebrate your store's location and loyal local customers with a gift from your area. You could include a gift card to a popular local restaurant, a sweatshirt with your town's name, or tickets to a local show. New residents who are experiencing the area for the first time will jump at the chance to win something local and further introduce themselves to the area. Meanwhile, longstanding residents will enjoy a present that helps them stay connected to their hometown.
New Technology
Depending on the size of your business, this option might be out of your price range. But if you can find it in the budget, new technology makes a great present in a holiday giveaway. Technology is expensive and hard to find during the holiday season, so giving something away for free will entice everyone to enter your giveaway. If you have a small budget, consider a small piece of technology like noise-canceling headphones or a wireless charger. If you have a bigger budget, consider a more extravagant piece of new tech, like a new tablet or TV.
Fun Items
The holidays are about having fun and spending time with loved ones. Including fun items that will help the winner enjoy themselves is a great way to make customers feel appreciated. When customers feel appreciated, they're more likely to stay loyal to your business, so the investment is a win-win. These fun items can include cheap family-friendly toys like puzzles and board games or more expensive experiences like theme park tickets and virtual reality headsets. No matter what your business can afford to give away, people will appreciate the gift even if it's not worth a lot of money. The point is that you show them you care.
Free Food
People love free food, especially during the mad dash of the holiday season. However, it's also complicated to give away food since many people have food allergies. To avoid this potential problem, you can give away a gift card to a food delivery app or local allergy-friendly restaurant, enabling anyone to enjoy winning. If you want to include a food item in your giveaway, make sure it doesn't contain any of the more common allergens and wasn't produced in a factory that could cross-contaminate the food. Warn the winner about the food item you're including, and offer to switch it with a safer one if they tell you about certain dietary restrictions.
Store Gear
While your holiday giveaway should include plenty of items that people from all walks of life will use and enjoy, the point of the giveaway is to bring business to your store. That means you should include a piece of store gear. When the winner wears or uses the item in public, you get free advertising, and they get a useful item like a shirt or tote bag that shows off one of their favorite places to shop. If you don't already have gear for sale, make a special order for the holidays so that you can include something special in your giveaway.
Gift Cards
Gift cards are one of the best gifts anyone can give, so you should include one in your holiday giveaway. This item allows your loyal customers to come in and buy anything they want on your dime, which will only increase their loyalty. If a new customer wins your giveaway and has never shopped with you before, this item allows them to peruse your merchandise without worrying about the cost, which serves as a great introduction to your store. If you don't already have gift cards for sale, get some printed to include in the giveaway and sell to other shoppers during the holiday season.
There are lots of things you can include in your holiday giveaway. Give away any items that your business believes will entice people to shop at your store. Your giveaway can be small or large—it all depends on your budget. If you can only give out a small holiday basket or gift, prioritize items from your store, especially a gift card. If you need gift card printing, Silk Cards has all the options you could ever want. Our custom gift cards will look great in any prize basket and in your store.