5 Aspects of Memorable Business Card Designs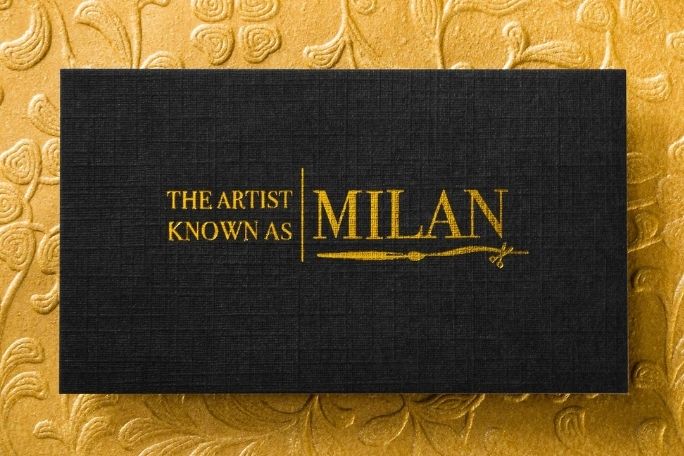 Category:
Business cards are a great way to share who you are and what you do. Unfortunately, you won't be able to share it for very long if your business card looks like everyone else's and gets lost in a pile on a desk. If you want to avoid this business card fatality, you need to learn about the five aspects of memorable business card designs. Keep reading to learn about these designs and how you can use them the next time you order business cards.
Choose Different Shapes
The most common business card shape in the United States is 3.5 x 2 inches, about the same dimensions as a bank card. While this shape is ideal for easily fitting into wallets and pockets, it also means that you can't always differentiate one from the other when a stack of cards forms.
Avoid this problem by choosing a business card design in a unique shape that's relevant to your business. For example, if you're an eye doctor, order oval-shaped cards to remind people of eyes. If you can't think of a relevant shape for your business, consider circles, squares, triangles, and leaves. These classic shapes can hold plenty of information while still separating you from the rectangular crowd.
Use Both Sides
Most business cards squish all the pertinent information onto one side and leave the other blank. While the blank side can be useful for the card-giver or recipient to write down a special note, it's a waste of space most of the time. Print information on both sides of your cards to use every inch available to share who you are and what you do without the risk of overcrowding.
Add Color
If you look at the collection of business cards you've received, you'll probably see an ocean of white cards with black print. This simple design gets the point across but isn't memorable. Instead, choose background and text colors that will be easy to read, but set you apart. You can select colors from your company's logo or use color theory to signal what your business stands for, like using green to symbolize health.
Have Special Details
Another aspect of memorable business cards is the special details. Print QR codes and pictures onto the card or incorporate aesthetic elements like foil and gloss. Giving card recipients something special to look at or feel will make your card stick out in their minds. It may even become a reference for when they want to order unique business cards themselves.
Don't Use Paper
Are none of these memorable card ideas enough for you? If you're worried that even with these unique details, your paper card will end up forgotten with all the others, then break the mold even more and ditch paper cards altogether. This will make them even more durable and quite memorable. Create metal, wood, or plastic cards so that as soon as a recipient touches your card, they know you and your business are something special.
The five aspects of memorable business card designs are choosing different shapes, using both sides, adding color, having special details, and using materials other than paper. If you want to use any or all of these ideas, take advantage of our custom business card printing. At SilkCards, we offer remarkable cards for remarkable businesses and ensure that whatever you order will showcase the best of your business.